Skinn Skerping – worst of all the ghosts in Småland
The play Skinn Skerping – the worst of all the ghosts in Småland is a scary play for children from 5 years. It is based on Astrid Lindgren's short story with the same title. It is a story that Astrid Lindgren's grandmother told Astrid and her brother. It is about the boy Skinn Skerping who died of his own joke and since then haunts the Småland villages.
With a storytelling theater, the story is brought to life. It evokes thoughts about imagination and about when fantasy becomes fear. It will be both awful and wonderful – just like a really good ghost story should be!

Please note: The performance is in Swedish.
Pre-book theater tickets
To guarantee a seat for the performances, a pre-booked theater ticket is required (included in the entrance fee). We recommend that you pre-book in connection with the purchase of an entrance ticket.
Skinn Skerping
Location: The Theatre Barn, first floor.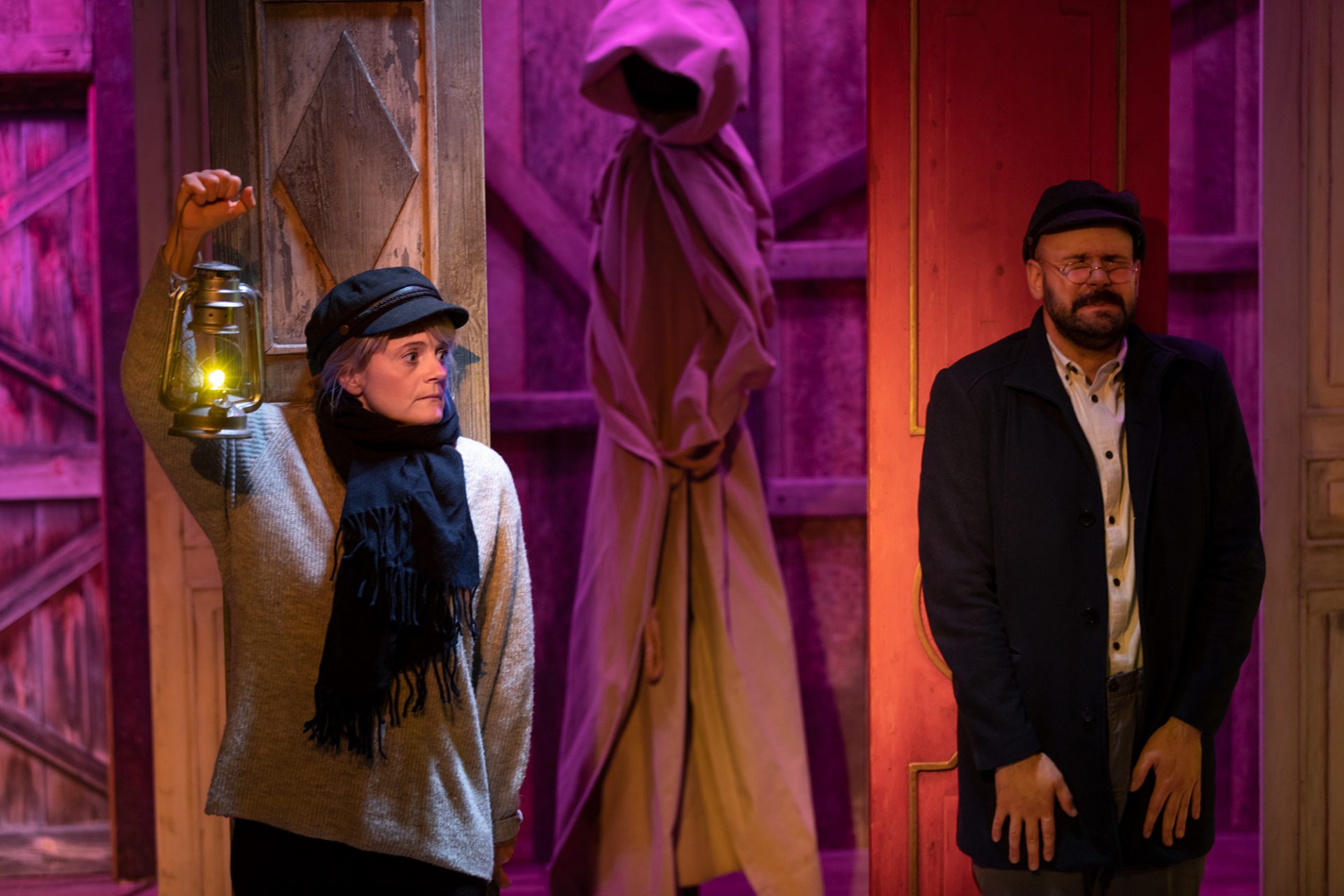 Yes, it's heavy. I would rather carry Skinn Skerping! ..oh, how could I let something so awful out of me, why did I do that? Ghosts come when you call them and say their names, I know that! How could I be so stupid?

Astrid Lindgren in Skinn Skerping