Baked pork belly – 135kr
Serveras med rostad potatis, rotselleri, plommonchutney och ostkräm med smak av citron.
Glutenfri
Baked celeriac – 130kr
Served with pea and kale cream, fried mushrooms, artichoke, smoked almonds and soy mayonnaise.
Vegan, lactose free, gluten free, contains almonds and soy.

Junibackens meatballs – 130kr
Served with mashed potatoes, cream sauce, lingonberries and pickled cucumber
gluten free (lactose in the mashed potatoes)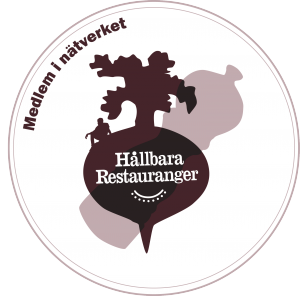 Allergic or special diet? Please ask us for help.
Not so hungry? ask for half a portion.
Unfortunately we dont accept payment by cash
Junibackens Chicken Salad 125kr
with roman salad, chicken, parmesan dressing, green lentils, parmesan cheese and crutons.
(contains gluten)
Feta cheese salad 125kr
with water melon, green lentils, kale, feta cheese and marinated olives. Topped with pumpkin seeds and with an herb vinegrette.
Vegetarian, gluten free
Shrimp sandwich 105kr
Shrimp on danish rye bread with pea-based mayonaise, egg and crisp salad.
Lactose free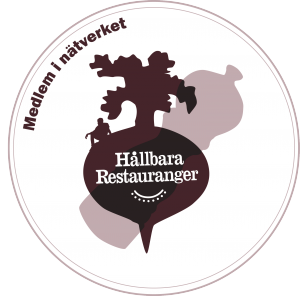 Allergic? Please ask us for help.