Salsiccia – 135kr
Served with potato sallad, mayonnaise, asparagus, radish, tomato
Gluten free, milk free.
Roasted cauliflower – 130kr
Served with cucumber salad with mint dressing, hot carrot cream, fried chickpeas and black rice
Vegetarian (vegan without the mint dressing)
Junibackens meatballs – 130kr
Served with mashed potatoes, cream sauce, lingonberries and pickled cucumber
(lactose in the mashed potatoes)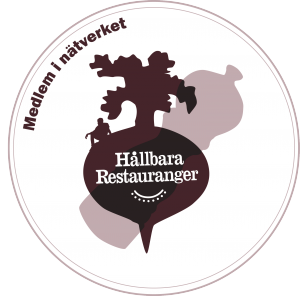 Allergic or special diet? Please ask us for help.
Not so hungry? ask for half a portion.
Unfortunately we dont accept payment by cash
Croque monsieur 85kr
with grilled bread, ham, cheese and mustard creme
(contains eggs, gluten & lactose)
Grilled vegan sandwich 85kr
with grilled bread, pesto with pine nuts, vegan mozarella, roasted paprika and artichoke
Chicken salad 125kr
with quinoa, spinach, pickled carrot, chioggia, parmesan crisps and paprika mayonnaise
(contains gluten)
Chevré salad 125kr
with roasted and raw planed beetroots, quinoa, red onion and a mustard & honey vinegrette
Vegetarian, glutenfree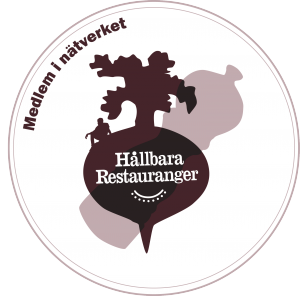 Allergic? Please ask us for help.