Night baked pork collar- 145kr
Served with asian BBQ gravy, korean chili-slaw, roasted potatoes and carrots, pickled red onion and daikon radish crudité.
Gluten free, lactose free

Vegetarian soy mince – 135kr
Served with "dirty rice", charred corn, tomato salsa with almonds and espelette. Topped with coriander.
Vegetarian, gluten free, can be made vegan. Contains almonds.
Junibackens meatballs – 140kr
Served with mashed potatoes, cream sauce, lingonberries and pickled cucumber
gluten free (lactose in the mashed potatoes)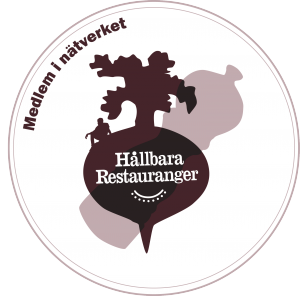 Allergic or special diet? Please ask us for help.
Not so hungry? ask for half a portion.
Unfortunately we dont accept payment by cash
Shrimp salad – 155kr
With roasted root vegetables, lettuce, carrot, tomatoes, cucumber and Nobis dressing.
Gluten free
Chevré salad – 145kr
With quinoa, lettuce, yellow beets and a soy- and sherry vinegrette.
Gluten free
Shrimp sandwich – 125kr
Served on danish rye bread, with mayonaise, lettuce and egg.
Lactose free
Croque monsieur – 95kr
Served with cheese, ham and mustard crème.
Grilled vegan sandwich – 95kr
On levain bread with roasted pepper, artichoke, zucchini, green pesto and vegan cheese. Vegan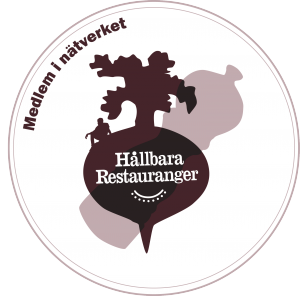 Allergic? Please ask us for help.
Children's menu 11:00-14:30
Kids meatballs small 65kr
with mashed potatoes, cream sauce & lingonberry jam
Kids meatballs large 85kr
with mashed potatoes, cream sauce & lingonberry jam
Pancakes small 55kr
Organic pancakes with strawberry jam & whipped cream
Pancakes large 85kr
Organic pancakes with strawberry jam & whipped cream
Children's menu 14:30-16:30
Pancakes small 55 kr
Organic pancakes with strawberry jam & whipped cream
Pancakes large 85 kr
Organic pancakes with strawberry jam & whipped cream