Look! Pippi! is a puppet show for Junibacken's youngest visitors and their adults. In the performance, we get to experience the first meeting with Pippi Longstocking, which takes place even before Astrid Lindgren's own story about Pippi. From the time Pippi's dad blew overboard, we get to follow her on the rolling sea and on Lilla Gubben's back on the way to Villa Villekulla. It will be a fascinating and captivating moment for the little child as well as for you as an adult.
Pre-book theater tickets
To guarantee a seat for the performances, a pre-booked theater ticket is required (included in the entrance fee). We recommend that you pre-book in connection with the purchase of an entrance ticket.

Please note: The performance is in Swedish.
Look! Pippi!
Scene: The Theatre Barn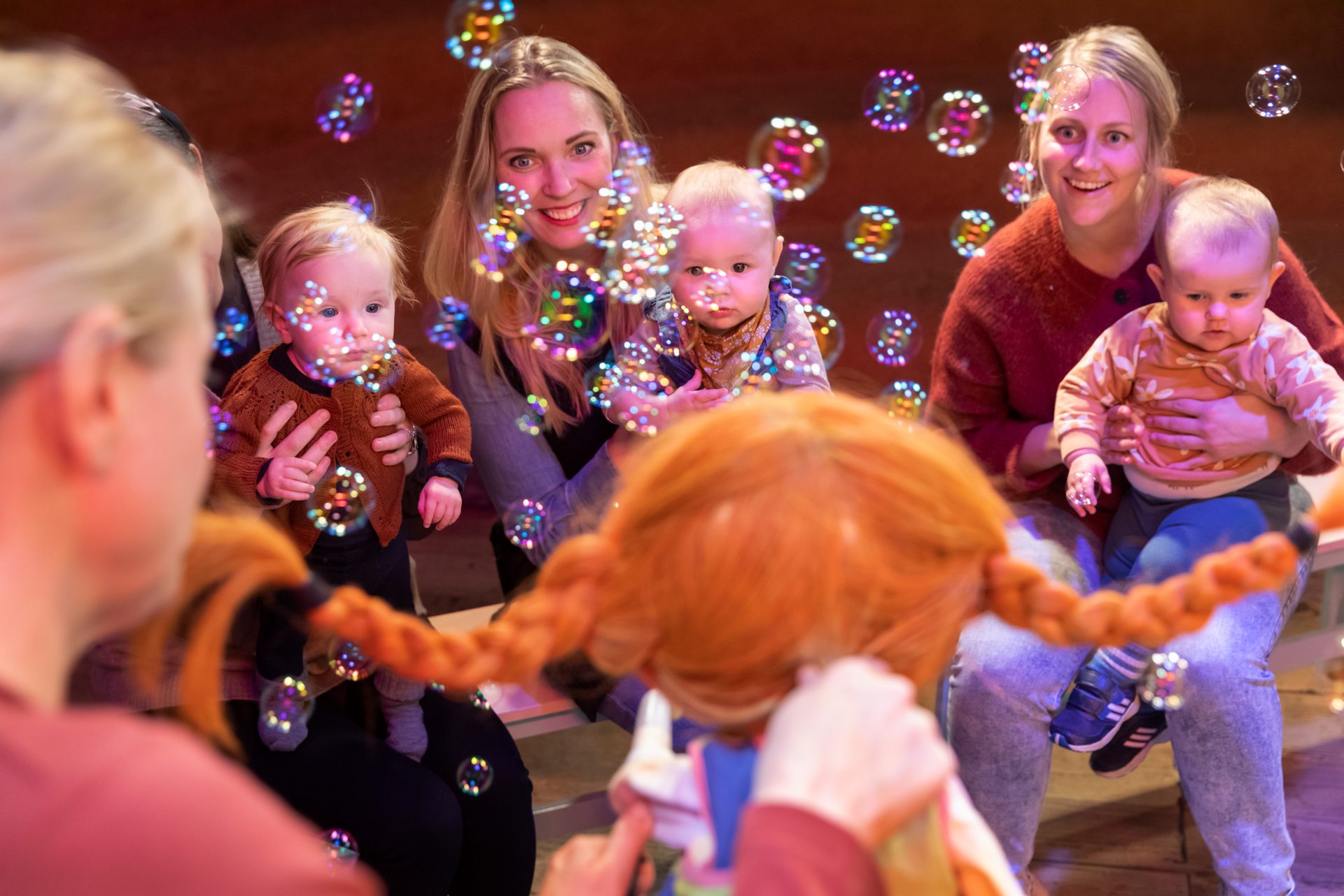 By doing a puppet show, we can do things that humans can't. It's a way to give life to Pippi Longstocking's unusual abilities.

Mikael Kallin, artistic director and director at Junibacken