Steamed cod 145kr
With green pea puré, chili roasted pumpkin and carrot, fennel salad and a white wine sauce
Gluten free. Lactose free,
Chili sin carne 135kr
Served with smetana, salsa fresca, cilantro and nacho chips.
Vegetarian, gluten free and lactose free. Vegan without smetana.
Junibackens meatballs 140kr
Served with mashed potatoes, cream sauce, lingonberries and pickled cucumber
gluten free (lactose in the mashed potatoes).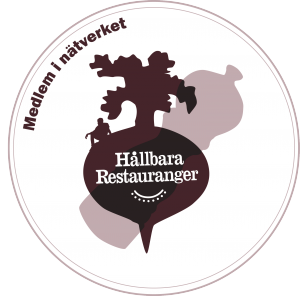 Allergic or special diet? Please ask us for help.
Not so hungry? ask for half a portion.
Unfortunately we dont accept payment by cash